Skip to Main Content
It looks like you're using Internet Explorer 11 or older. This website works best with modern browsers such as the latest versions of Chrome, Firefox, Safari, and Edge. If you continue with this browser, you may see unexpected results.
Lloyd Arneach
Contact: Lloyd Arneach
Cherokee Storytelling
Telephone: 828-497-5172
Email: larneach@dnet.net
Website: www.arneach.com
Sharon Clarke
Contact: Sharon Clarke
Storyteller Musician
Location: PO Box 544
Connelly Springs, NC 28612
Telephone: 828.308.2185
Email: sclarkestorylady@gmail.com
Website: http://www.sclarkestorylady.com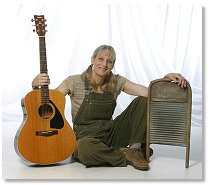 Tim Lowry, Storyteller
Contact: Tim Lowry
Telephone: (843) 324-1366
Business Address: 236 Smythe Drive, Summerville, SC 29485
timlowry@bellsouth.net
Website: www.storytellertimlowry.com
Darion McCloud
Contact: Darion McCloud
Telephone: 803-553-2536
Email: darionmccloud@gmail.com
Website: darionmccloud.com
Moscow Nights
Contact: Lynn McConnell
Music, Storytelling (Various World Artists)
Telephone: 678-575-0379/770-939-4343
Email: lynnmcconnell@gmail.com
Website: lynnmcconnell.com
OrisiRisi African Folklore
Contact: Don Harrell
African Folklore ( i.e. Storytelling, Drumming, Dance, etc)
Telephone: 407-697-1336
Location: 14001 Beargrass Court
Winter Garden, FL 34787
Email: orisirisi1@gmail.com
Sylvia Payne
Contact: Sylvia Payne
Telephone: 828-465-1564
Location: 1621 Nathanial Street
Newton, NC 26858
Email: sylvia@storytraditions.com
Website: storytraditions.com
Story Squad
Contact: Darion McCloud
Theatre, music, storytelling
Telephone: 803-553-2536
Email: storysquadsc@yahoo.com
Website: facebook.com/storysquad
Donna Washington
Contact: Dave Klibanow
Telephone: 919-471-3036
Email: D.klibanow@frontier.com or Qbot5@aol.com
Website: www.donnawashington.com
Aunt Pearlie Sue
Contact: Anita Singleton-Prather
Gullah Storyteller
Telephone: (office) 843-225-6323/ (cell) 843-425-7720
Email: bookings@totaleclipseentertainment.com
Website: www.auntpearliesue.com
Wright Clarkson, StoryGuy
Contact: Wright Clarkson
Telephone: 704-770-0530
Location: 4833 Addison Drive
Charlotte, NC 28211-3059
Email: storytlr99@aol.com
Comeyah Tales
Contact: Natalie Daise
Storytelling, Music
Telephone: 843.812.2484
Email: nedaise@gmail.com
Website: nataliedaise.com
Linda Goodman
Contact: Linda Goodman
Telephone: (Home) 704-256-9954/ (Cell) 804-687-6341
Email: happytales@aol.com
Website: lindagoodmanstoryteller.com
Kudzu Kabin Designs
Contact: Nancy Basket
Telephone: 864-718-8864
Location: 1105 East Main Street
Walhalla, SC 29691
Email: Nativewmn@aol.com
Website: nancybasket.com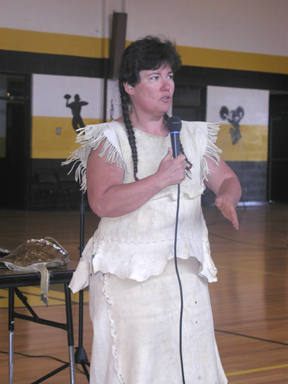 Melvil Dewey
Contact: Scooter Hayes
StoryYELLER, Rap
Telephone: 949-395-6197
Location: 6718 Pearwood Court
Wilmington, NC 28405
Email: storyyeller@yahoo.com
Website: http://scooterhayes.com
Mr. Ray
Contact: Ray Barnell
Email: 1945ray@gmail.com
Telephone: 864-280-5663
Sarah Dippity
Contact: Sarah Straney
Story Theatre
Telephone: 803-479-6433
Email: info@sarahdippity.com
Website: www.sarahdippity.com
Sean Driscoll's Story Ship
Contact: Sean Driscoll
Animation w/ Live Puppetry, Theater, Music, Magic
Telephone: 912-663-6320/912-353-8381
Email: sean@thestoryship.com
Website: www.thestoryship.com
Tember's Tales
Contact: September Cardiff
Magician, Puppets, Storyteller, Educational Motivator
Location: 32 Cheney Ct.
Richmond Hill, GA 31324
Telephone: 912-323-4134/912-257-5129
Email: temberstales@gmail.com
Website: temberstales.com
Michael "Bad Hair" Williams
Contact: Michael Williams
Telephone: 828-693-1702
Location: 5438 Green River Road
Zirconia, NC 28790
Email: badhair@badhair.org
Website: http://badhair.org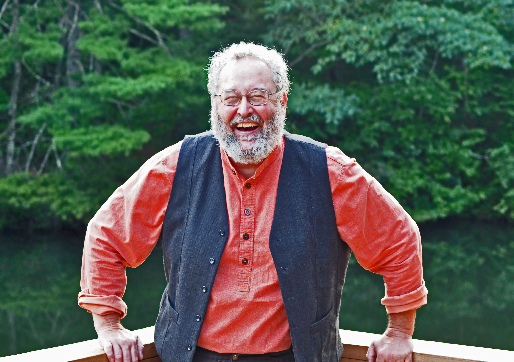 Casey's Laugh and Learn
Contact: Casey Nees
Science programs, Cartooning, Storytelling
Telephone: 919-330-3156
Email: caseyslaughandlearn@gmail.com
Website: caseyslaughandlearn.com
Mark Daniel
Contact: Mark Daniel
Magician, Storyteller
Telephone: 800-848-5634/336-492-7870
Location: P.O. Box 1296
Mocksville, NC 27028
Email: markdaniel@magicalstorytellerinthelibrary.com
Website for Public Libraries: http://MagicalStorytellerinthelibrary.com
Website for Schools: http://magicalstoryteller.com
Gran' Daddy Junebug
Contact: Mitchell G. Capel
Telephone: 910-494-0696
Email: mitchcapel@aol.com
Website: http://gjbug.com
Low Country Liar
Contact: Brian McCréight
Telephone: 843-847-6179/843-571-4378
Email: lowcountryliar@yahoo.com
Website: lowcountryliar.com
Adam Miller
Contact: Adam Miller
Legendary Folk Singer and Storyteller
Location: PO Box 951
Drain, OR 97435
Telephone: 650-804-2049
Email: adam@folksinging.org
Website: www.folksinging.org
J'miah Nabawi
Contact: The Elijah Agency
Telephone: 912-713-7272/855-529-9898
Location: P.O. Box 13946
Savannah, GA 31416
Email: talltales@jmiahnabawi.com
Webwsite: http://jmiahnabawi.com
National Storytelling Network
Search through the directory by Name or Location.
Bilingual storytellers also searchable
Website: https://storynet.org/find-a-storyteller-adv/
Stories for Life
Contact: Linda Stout
Telephone: 843-884-0116
Email: tellstories@yahoo.com
Website: stories4life.org
Terri Flower
Contact: Ruby Haydock DeLoach
Telephone: 803-345-2134/803-351-5026
Email: rhdeloach@aol.com
Website: www.crookedcreekart.org/deloach.htm
Wings & Whimsies
Contact: Marji Pulliam
Storyteller, Musician
Telephone: 803-518-7046
Email: wingsandwhimsies@gmail.com
Website: wingsandwhimsies.vpwebcom
Yasu Ishida
Contact: Yasu Ishida
Magic, Storytelling and Origami
Telephone: 808-777-9193
Location: Myrtle Beach, SC
Email: yasutheatre@gmail.com
Website: www.yasutheatre.com