Skip to Main Content
It looks like you're using Internet Explorer 11 or older. This website works best with modern browsers such as the latest versions of Chrome, Firefox, Safari, and Edge. If you continue with this browser, you may see unexpected results.
Barbara Bailey Hutchison
Singer/Songwriter
Location: PO Box 22514
Nashville, TN 37202
Contact: Chris Dallas
Email: chrisdallas3@gmail.com
Telephone: 615-202-0281
Website: bbhsings.com
Roger Day
Contact: Peggy Baldwin
Singer
Telephone: 828-683-1997/800-476-6240
Location: P.O. Box 981
Franklin, TN 37065
Email: info@loydartists.com
Devone Gary
Contact: DGM Entertainment, LLC
Saxophonist
Telephone: 843-442-1471/843-767-1251
Location: P.O. Box 70811
North Charleston, SC 29415
Website: www.facebook.com/devonegrayonsax
Billy Jonas
Contact: Peggy Baldwin
Music
Telephone: 800-476-6240
Email: info@loydartists.com
Website: billyjonas.com
Adam Miller
Contact: Adam Miller
Legendary Folk Singer and Storyteller
Location: PO Box 951
Drain, OR 97435
Telephone: 650-804-2049
Website: www.folksinging.org
Sean Driscoll's Story Ship
Contact: Sean Driscoll
Animation w/ Live Puppetry, Theater, Music, Magic
Telephone: 912-663-6320/912-353-8381
Email: sean@thestoryship.com
Website: www.thestoryship.com
Story Squad
Contact: Darion McCloud
Theatre, music, storytelling
Telephone: 803-553-2536
Email: storysquadsc@yahoo.com
Website: facebook.com/storysquad
Big Bang Boom!
Contact: Chuck Folds
Location: Greensboro, North Carolina
Email: chuckfolds@yahoo.com
Website: http://bigbangboom.weebly.com
Sharon Clarke
Contact: Sharon Clarke
Storyteller Musician
Location: PO Box 544
Connelly Springs, NC 28612
Telephone: 828.308.2185
Email: sclarkestorylady@gmail.com
Website: sclarkestorylady.com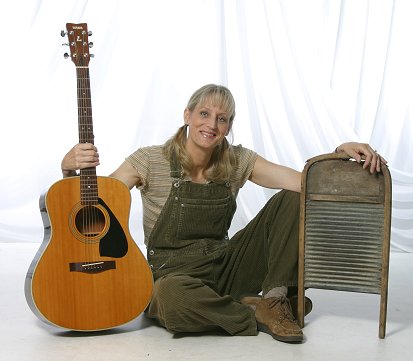 Melvil Dewey
Contact: Scooter Hayes
StoryYELLER, Rap
Telephone: 949-395-6197
Location: 6718 Pearwood Court
Wilmington, NC 28405
Email: storyyeller@yahoo.com
Website: storyyeller.com
Didgeridoo Down Under
Contact: Darren Liebman
Australian themed Educational Program
Telephone: 813-961-4656/813-833-8856
Email: darren@didgrevolution.com or darren.liebman@yahoo.com
Website: didgrevolution.com
The Kazoobie Kazoo
Contact: Rick Hubbard
Telephone: 843-263-4929/800-326-4962
Email: rick@kazoobie.com
Website:kazoobie.com
Moscow Nights
Contact: Lynn McConnell
Music, Storytelling (Various World Artists)
Telephone: 678-575-0379/770-939-4343
Email: lynnmcconnell@gmail.com
Website: lynnmcconnell.com
Silver Trout Arts
Contact: Susana & Timmy Abell
Storytelling, Poetry, Puppetry, Music
Location: 379 Beaverdam Rd.
Ashville,NC 28804
Telephone: 828-423-6000/828-253-7225
Email: timmyabell@mac.com or fishing@silvertrout.org
Website: silvertrout.org
Susan Vinson-Sherlock
Contact: Susan Vinson-Sherlock
Location: PO Box 38184
Rock Hill, SC 29732
Telephone: 803-322-3256/803-981-7138
Email: susansherlock@mac.com
Website: susansherlock.com
Comeyah Tales
Contact: Natalie Daise
Storytelling, Music
Telephone: 843.812.2484
Email: nedaise@gmail.com
Website: nataliedaise.com
Tom Fisch
Contact: Tom Fisch
Telephone: 828-699-9272/828-697-5254
Email: tomfischmusic@morrisbb.net
Website: tomfisch.com
Farmer Jason
Contact: Peggy Baldwin
Telephone: 800-476-6240
Email: info@loydartists.com
Websites: farmerjason.com or loydartists.com
Queen Quet
Contact: Queen Quet
Music, Gullah/Geeche History
Location: PO Box 1109
St. Helena Island, SC 29920
Telephone: 843-838-1171
Email: connections@QueenQuet.com
Website: queenquet.com
Gregg Russell
Contact: Gregg Russell
Singer, Actor, Entertainer
Telephone: 843-422-4477
Location: P.O. Box 3027
Hilton Head Island, SC 29928
Email: gruss3027@aol.com
Website: greggrussell.com
The Story of JAZZ: Can You Dig It?
Contact: Bonnie Earl
Location: 1763 Gilbert St
Charleston, SC 29412
Telephone: 843-810-7334/843-762-2420
Email: bonnieearl@hotmail.com
Website: bonnieearl.com